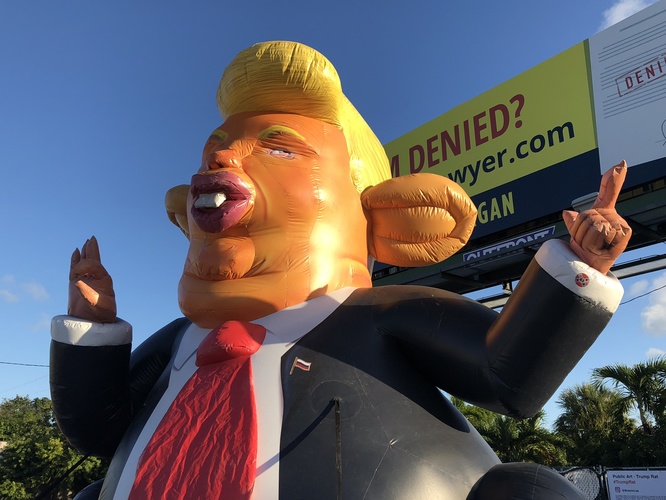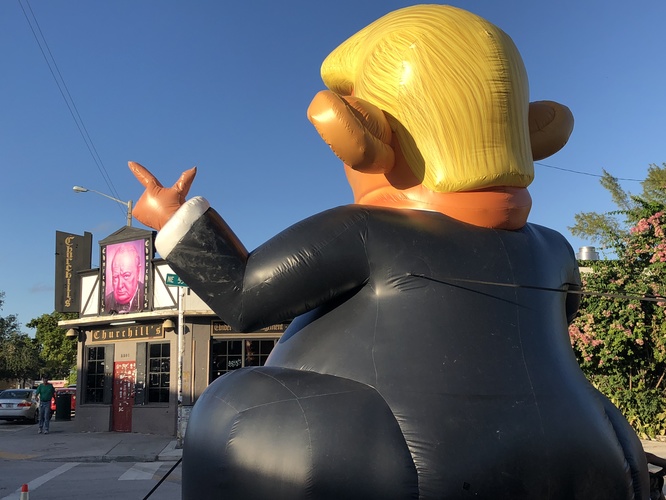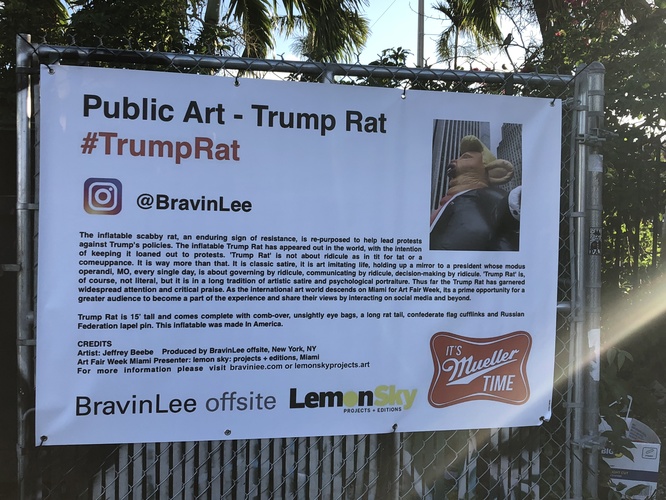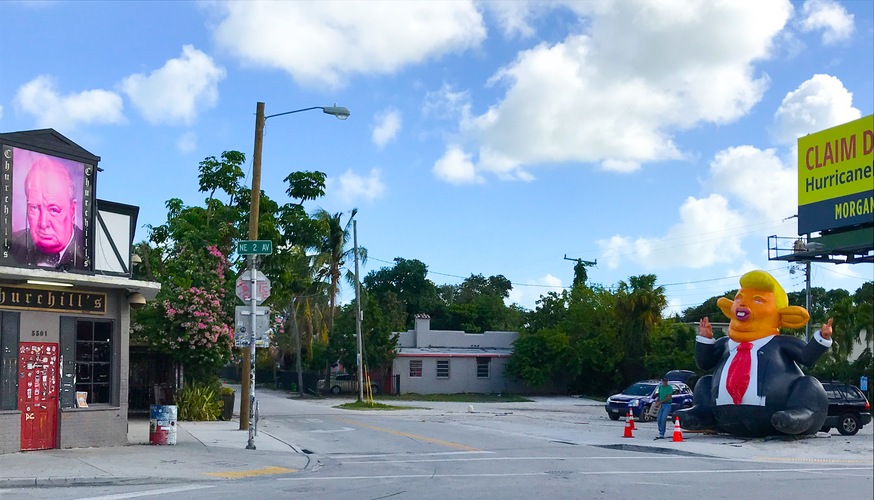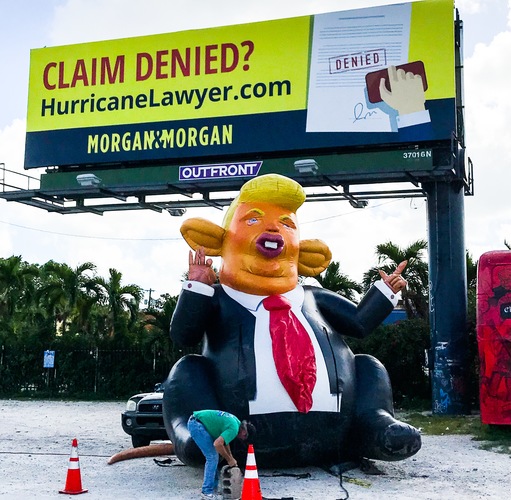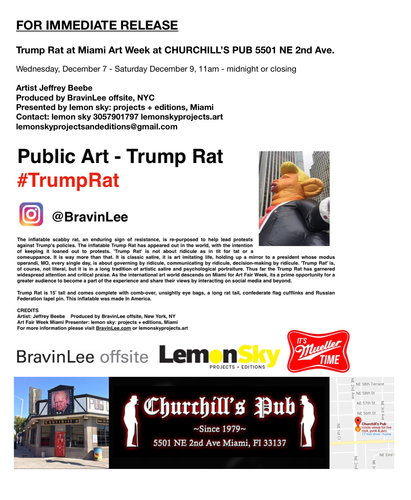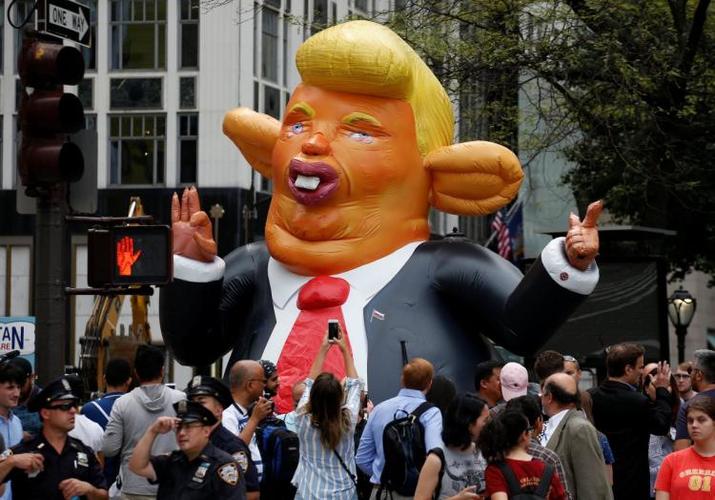 Public Art -Trump Rat
In conjunction with Bravin Lee Programs, lemon sky is pleased to present Trump Rat in Miami during Art Fair Week December 4-10th. Located at Churchill's Pub 5501 NE 2nd Avenue, Miami, FL 33137 United States.
Wednesday December 6 - Saturday, December 9 Noon - Midnight
The inflatable scabby rat, an enduring sign of resistance, is re-purposed to help lead protests against Trump's policies. The inflatable Trump Rat has appeared out in the world, with the intention of keeping it loaned out to protests. 'Trump Rat' is not about ridicule as in tit for tat or a comeuppance. It is way more than that. It is classic satire, it is art imitating life, holding up a mirror to a president whose modus operandi, MO, every single day, is about governing by ridicule, communicating by ridicule, decision-making by ridicule. 'Trump Rat' is, of course, not literal, but it is in a long tradition of artistic satire and psychological portraiture. Thus far the Trump Rat has garnered widespread attention and critical praise. As the international art world descends on Miami for Art Fair Week, its a prime opportunity for a greater audience to become a part of the experience and share their views by interacting on social media and beyond.
Trump Rat is 15' tall and comes complete with comb-over, unsightly eye bags, a long rat tail, confederate flag cufflinks and Russian Federation lapel pin. This inflatable was made In America.
CREDITS
Artist, Jeffrey Beebe
Produced by BravinLee offsite, New York, NY
Miami Art Week Presenter: lemon sky: projects + editions, Miami
SELECT PRESS
The Inquirer, Philadelphia
Philly Magazine
The Washington Post
The Hill
USA Today
Time
New York Daily News
Gothamist
NY1
amNewYork
Architectural Digest
Vogue
Trumpy The Rat Will Debut Next Week, Hyperallergic, By Claire Voon
Hyperallergic
Artforum
Boing Boing- Cory Doctorow
AVC Club
GayLetter
Consequence of Sound